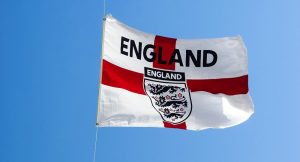 A GOOD START AND A LIMP ENDING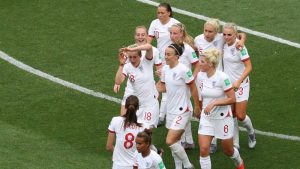 In the end they managed to get over the line and the Lionesses began their World Cup campaign with victory over the Auld Enemy. They just about deserved their win in Nice with 2 goals in the first half (one a harsh, in my opinion, penalty) but fair play to the Scots as they came back into the match by being the better side in the second period and deservedly pulling a late goal back to set up a bit of a grandstand finish. Whilst this was not a World Cup winning performance, in tournaments like this sometimes its about getting over the line and seeing out the result which is exactly what England did in a match they could have so easily dropped points.
STEADY START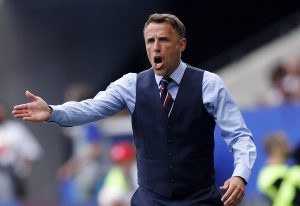 Argentina up next and manager, Phil Neville, will want to see an improvement in their overall performance (he was critical of the teams second half showing against the Scots). He will be happy that his side showed that when things were not going as planned, they managed to mix it with the opposition and see the game out, an opening match win was oh so important.  It is always great to put on a show and win well, but in the group stage it is about getting the results whilst steadily improving, that will be the plan in Le Havre this Friday evening against their South American opponents, who have already shown they are a tough team to breakdown by securing their first ever point in a World Cup courtesy of a 0-0 draw against the 2011 champions Japan.
THIRD OUT OF FOUR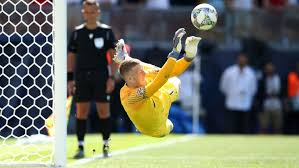 Over in Portugal, England's men secured third place in the Nations League with a win on penalties against Switzerland, and when I hear the fact that winning 2 shootouts in a row is the positive being taken for the 3 Lions, that says everything. Let's be honest this was a match nobody wanted to play and was just a money making exercise for UEFA, for me all tickets should have been free for this glorified friendly.  Gareth 'GS' Southgate for some reason continued to pick players out of form (his favourites) for this game despite it not really mattering. A strange lack of thought of not actually freshening up the team and giving other players an opportunity. Qualification for Euro 2020 is now the target and they are in a very strong position in their group and it should be pretty much a done deal as long as the remaining games are given the due care and attention they deserve.
HAS ANYTHING REALLY CHANGED?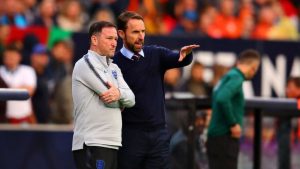 Whilst it cannot be doubted that England have moved forward under the current regime, the fact they found themselves in another consolation game says that as we stand they have not progressed from the World Cup. At least getting to a final would have helped. For the record Portugal (who have a population more than 5 times less than England) won the Nations League. England cannot call out any nation until they are competing to win trophies in the final match, especially if you take into account their resources, which for me makes them the most underachieving side in world football. The future does look bright but results and tangible progress are now needed, the pressure will be ramped up on Southgate, he knows what is needed and what must very soon be delivered, especially  as the final stages of Euro 2020 will be on home soil, so opportunity really knocks.
Let me know what you think
You can tweet me:- Tweet to @biggishmouth  
Go to my facebook page at:- www.facebook.com/thebiggishmouth      
or click on this link to pick up:- ALL my latest and historical blogs