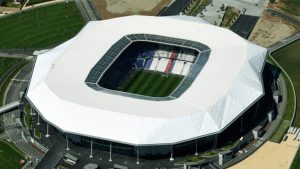 ENGLAND v USA FOR A PLACE IN THE WOMEN'S WORLD CUP FINAL 2019
So we have an epic semi-final that will determine the first finalist at this years Women's World Cup. The whole tournament has now decamped to the Stade de Lyon and what a setting it will be for a game we are all looking forward to. Click here for Netherlands v Sweden musings.
ROARING VERSUS NORWAY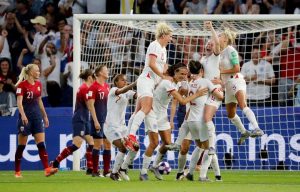 At last we saw the Lionesses at their best, a brilliant performance against a very good Norway side saw them win 3-0  and secure their place in the final 4 of the Women's World Cup. Their attack was irresistible especially down their right hand side where Lucy Bronze (1 assist and 1 goal) and Nikita Parris (1 assist) absolutely dominated their Norwegian opponents. They were the key element that allowed England to control the game and win comfortably in the end. Their first performance where it seemed they had a clear pattern of play and you have to say tactically they were spot on. Back to back semi-finals in World Cups, minimum target achieved.
ALWAYS SOMETHING TO WORK ON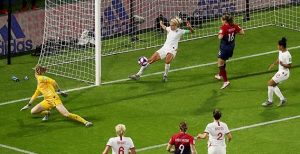 Whilst the performance has to be praised, there were a few areas that England, against a better team would have been caught out. Whilst improved defensively than in all their other games, Norway, despite being utterly abject, mainly through to England nullifying them so well, did create opportunities and it took last ditch tackles, clearances and good saves to stop any goals being conceded. There are areas that Phil Neville and his coaching staff will be looking at for improvement, which is no bad thing, complacency is the enemy and it is always important to look at areas where the team may be exposed.
USA USA USA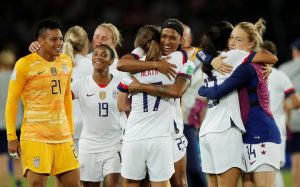 So it is the holders USA that stand in the way now. The Americans were at their clinical best against the French  in a gripping game. Megan Rapinoe got the seemingly standard early opener which set France back. The hosts worked their way back into the game but were always susceptible to a 2nd goal, which duly came in the second half, Rapinoe again. A third soon followed but was given offside by VAR (it was centimetres by the way). This seemed to give Les Bleus extra hutzpah, getting a goal back through Wendie Renard and it did look like they might actually get an equaliser, but Jill Ellis' team composed themselves showed their match toughness, seeing the game out and celebrated accordingly. They have reached the last 4 in every Women's World Cup, that is some record, and is the reason why they are the team to beat whenever this tournament comes around.
KNOW YOUR ENEMY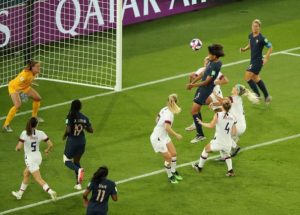 It was a very professional performance from the USA against France, at times it felt like they were, especially at 0-2 conserving a bit to keep legs fresh for the upcoming  semi-final. Then their opponents scored and they were well on the back foot for a few minutes. The Americans are clearly the best side at this tournament, as we stand, but there are areas you can get at them. Majri, the French left back had a lot of joy on her flank and even though they defended well the holders did struggle on occasion with the ball into the box. Retention of the football was not at it's best in my opinion, they were tentative at times giving away possession, sometimes in key areas, which tended to result in some rash challenges and a lot of freekicks for the hosts which, especially as the game wore on allowed pressure to build up and led to the concession of the goal. Yes I am being slightly picky and this may just be because the USA do just enough and there is a lot more still to come, which is pretty scary, but any areas you can target must be looked at, especially in a team as good as this.
EVERYTHING AND EVERYTHING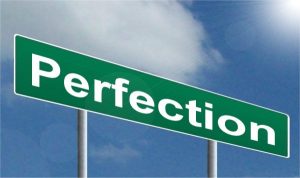 England have now made the semi-finals in their last 3 major tournaments, they are most definitely putting themselves in a position where they are seen as a side who will and should go far in these competitions. A lot of pundits wanted France to go through, because let's be honest that would have been the so called 'easier' side to face, but for me you have to beat the best to be winners and the opportunity is now there to make a MASSIVE statement and defeat the holders and the best team in the world. Whatever the tactics, whatever the team, they must believe and everything has to be left out on that pitch, even if you lose in that situation, which could easily be the case against this USA team, the Lionesses have to make sure they have done and do everything possible to make that final. They will very likely need the near perfect game to prevail, but they have the players, spirit, battle and have shown this through the tournament. The Norway performance was superb, stepping up for the majority of the game and it could be argued they are improving game on game, another step up is now needed again.
PREDICTION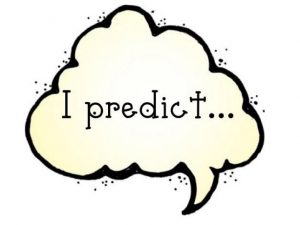 So what is going to happen in Lyon on Tuesday. The most important thing to begin with is that England need to keep the Americans out in the infancy of the game, as they have scored early in every match. I think they will do this. I actually think getting to half-time  0-0 will do the English fine. This USA side is so mentally strong but I feel Phil Neville's team are too and they have a multitude of options off the bench. Opportunities will come from both sides but I just have a feeling that this Lionesses side won't buckle so easily. Remember England have had an extra days rest and have already shown they can match up with this America side recently by drawing 2-2 with them in the She Believes Cup (coming from behind at one point too). The longer it stays 0-0 then I think that favours England. A late winner for the Lionesses? A late winner for the USA?Well I'm going to have to jump off the fence. Going with my head 0-2 to the USA, with my heart 1-0 to England. It is going to be one hell of a game, that's for sure.
ps just one final comment Crystal Dunn and Megan Rapinoe v Lucy Bronze and Nikita Parris – now that is going to be a lot of fun.
Let me know what you think
You can tweet me:- Tweet to @biggishmouth  
Go to my facebook page at:- www.facebook.com/thebiggishmouth      
or click on this link to pick up:- ALL my latest and historical blogs