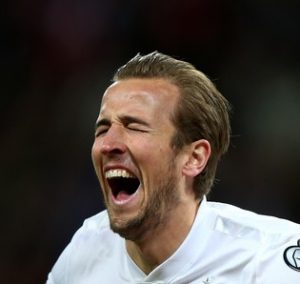 Malta 0-4 England: Flattering!
England came away from Malta with the scoreline they wanted. But anyone who managed to stay awake through the match will know that it was one they scarcely deserved. Still, this is qualifying and points on the board is all that counts.
Malta were always going to set up to frustrate England. Their 5-4-1 formation is designed to limit damage and hopefully get a draw. It's no secret that this is the way they play, and for a small country with limited resources there is absolutely no shame in that. It's up to their opponents to break them down, and that is something that England failed to do in a dire first half.
There were just two chances of note. Harry Kane's header was superbly saved by Hogg, but the better chance fell to Raheem Sterling, who inexplicably dithered on the ball and tried to come back inside when the easier option was to shoot. Hogg smothered the ball and the chance was gone.
Those are the only notes we made from an abject first half performance. Sterling was particularly poor throughout, and it was no surprise that Southgate chose to replace him at half time. Marcus Rashford was a breath of fresh air in comparison. A willingness to actually try to take on and beat his inferior opponent was something that England were desperately lacking in the first half.
Some fans were just beginning to get agitated when the breakthrough finally came in the 54th minute. Dele Alli showed good composure in the box to find Kane, who had pulled away into space. Since it was September 1st, it's obviously ok for Harry to start scoring, and that he did. One touch to control the ball, and a second to calmly slot it past the keeper.
That was when the floodgates were supposed to open, but that never happened. The game continued in much the same way, with England dominating the ball but not managing to create too many chances. Malta even managed an effort at the other end which flew just wide of Hart's post.
It was inevitable that the hosts would tire in the end, and that duly lead to a flurry of late goals which put gloss on a performance that didn't warrant any. First, Ryan Bertrand's speculative long range strike which bounced just in front of Hogg and beat him. although it really should have been saved.
Danny Welbeck, back in international action after an 18 month injury absence, scored the third with a deft touch over the keeper. Just a minute later, Kane added the 4th by smashing in after Rashford's nicely weighted pass split the defence.
Job done, but England certainly didn't win any friends or influence anyone with this performance. Improvement will be needed if we're to beat Slovakia on Monday, and something major will have to change if we're to have any hope of success in Russia. Over to you Gareth…