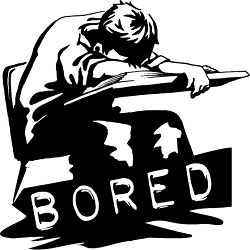 Lithuania 0-1 England: Soul Destroying Boredom
On the positive side, the idea of football is to win, and we did. That's about the only nice thing I can find to say after having sat through another 90 minutes of utter tedium. But I guess only an idiot keeps doing the same thing and expects a different result. We all knew what was going to happen, and yet we still watched.
Gareth Southgate chose to use this match to experiment with the personnel and formation. It made zero difference. Other than that, and the fact that Harry Kane got the winner early instead of last minute, this was a carbon copy of the drudgery that we saw on Friday night.
Of the new players, Harry Maguire was probably the most impressive, despite the fact that he missed two good chances. Harry Winks did ok on debut, and was unlucky not to score. He made a few errors but we certainly can't criticise a player of his age and experience. Jack Butland made a couple of good saves, the best being from his own defender. Michael Keane was that defender, but other than that incident he did ok.
Of the players who kept their place, Kane again struggled for service and didn't make a lot of impact other than his goal. John Stones overplayed a couple of times, but was otherwise fine. Marcus Rashford's first touch was lacking on a few occasions, but again he still looked England's biggest threat. And sadly, Jordan Henderson was equally abysmal.
In terms of the formation, I think Southgate missed a trick in playing Rashford "inside right" and Alli left. Having chosen to play 5 at the back, this was a great opportunity to play Rashford up front alongside Kane, and see if they can forge a partnership which on paper looks good. Dele Alli could have played in behind that front two, with the wing backs pushed on to offer the width.
Instead, we had one lone striker against a packed defence, and we shouldn't be too surprised at how that turned out.
There was a familiar lack of urgency. It looked like a half hearted training exercise with players who couldn't really be bothered to be there. That apathy is catching, so I really can't be bothered to write any more about it.
The conclusions are the same as last time. If we continue to play like that, we'll exit at the group stage in Russia. When you sit through matches like tonight, it's hard to see where that improvement will come from. But of course, we are England, so we live in hope.