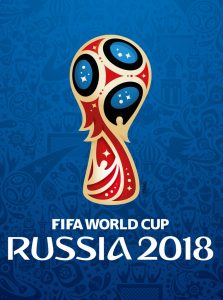 England 1-0 Slovenia: Job Done In The Dullest Possible Way
We're all going to the 2018 World Cup! So why is nobody excited? Probably because we had to sit through yet another thoroughly dull and uninspiring qualification match, where England scraped the result they needed against inferior opponents.
This was a home banker on paper, England were heavy odds on with every bookie you could name. And yet it's a match we could easily have lost. Despite England dominating possession throughout, Slovenia had the better chances which they either missed or were saved by Hart. I still believe Butland is a more talented keeper, and I'd pick him in the summer, but Hart did stand up when it mattered here.
England had to wait until around the 70 minute mark before they really began to create anything, and looked much better when Sterling moved to the right hand side. The experiment of trying him behind the striker should not be repeated. It wasn't his fault, but he doesn't have the attributes to fill that role. The unfortunate thing is that, in the absence of Dele Alli, nobody does.
But it was Marcus Rashford who really looked the only player who was likely to create anything. His decision making is not always the best, as evidenced by his decision to try to chip Oblak when clean through. But he's young, and that will improve. What's important is that he clearly has the talent, and the willingness to try things. Even if what he tries doesn't come off, he's never scared and always wants the ball back to try again. Rashford shines bright among the safety first mediocrity of the rest of the squad. But at the age of 20, he's not going to to it on his own.
The winning goal finally came in stoppage time when most of the sparse crowd had left. Kyle Walker picked up on a poor clearance, and atoned for an error strewn performance by delivering a top quality cross into the box. Harry Kane did what Harry Kane does best, and a scarcely deserved win was secured.
There were more negatives that positives from this match. In particular, Alex Oxlade-Chamberlain was utterly anonymous, and it's pretty obvious who Southgate was referring to when he said that he had picked players who normally wouldn't deserve a place in the team.
But my biggest concern is the centre of midfield. The fact that Jordan Henderson is a potential candidate for the England captaincy makes me weep. He is a solid Premier League player, but he is not good enough to play International football. It was another slow, ponderous performance in which he showed no imagination, aggression, flair, inventiveness or drive. He'll be on the plane to Russia, and that just shows how bad things are in the midfield area, and why we won't be competitive at a major tournament.
I don't want to sound too downbeat though. The fact is that we have achieved the aim of winning the group, and we will be going to Russia. The likes of the Netherlands and Argentina would be grateful to be in that position. But they've both enjoyed finals in recent years. For England, even getting to the quarters looks like an optimistic aim.
We may have qualified, but based on this match and recent tournaments, we won't be there long. Gareth Southgate has a huge amount of work to do before June. There's not much time to actually do it in, and crucially he may not have the materials to work with in any case.