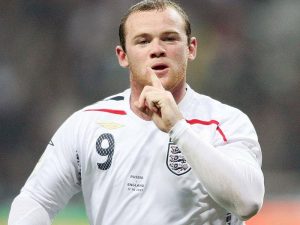 Rooney Picks Right Time For International Retirement
Today saw the announcement that any people had been expecting, as Wayne Rooney announced his retirement from international football. Having been called back into the latest squad by Gareth Southgate, Rooney declined the call up and said he would be concentrating on club football from now on.
He leaves as England's all time record goalscorer, with 53 goals in 119 caps since his debut in 2003. He is perhaps under appreciated by many, chiefly due to his failure to perform in major tournaments or against the best opponents. For those reasons, despite his record, many people don't believe that he is one of England's all time best players. But there is no way you can fault his commitment. He was always there when called on, and it's hard to argue that he didn't put the effort in. It's just that, for a variety of reasons, the teams he played in weren't particularly successful.
For what it's worth, I feel it's the right time for him to retire. Despite making a decent start with Everton, it's obvious that his career is on the decline and has been for a couple of years now. There is no value in hanging on to players for the sake of sentimentality, no matter how good they have been in the past.
If we were struggling to qualify for the World Cup and his inclusion could help push us over the line, then I could see an argument for recalling him. But this is a group we should win. It's better to continue with players that are likely to go to Russia and to have an influence there. Rooney may have sneaked into the squad, but he wouldn't be a starter in the summer. And if he did come on, it's unlikely he'd have much influence against younger, faster and more agile opponents.
It's better for him and for England if he calls it a day now. That way we can remember him as a good servant who always had England's interests ahead of his own. He can also rest up in the summer and save his energy for whatever remains of his Everton swansong.
England can look to the future, and the fans can remember his goals. Thanks for the memories Wayne!